SAFETY MANAGEMENT PLAN – COVID-19
Nacel Australasia (NA) COVID-19 Safety Management Plan
The purpose of this document is to provide Schools, Staff and Visitors an outline of how Nacel Australasia expects and intends to move forward and resume programs in an evolving COVID-19 environment.
We acknowledge that circumstances are continually evolving and as we move forward NA procedures will require further modification and others will remain in place as a result. At present, the below framework aligns with the advice, guidelines and information provided by the relevant governing bodies.
NA recognizes the integral part that the Cultural Immersion Programs play and the opportunities it presents to students. By implementing our structured approach but remaining flexible as circumstances change, we are confident we can deliver a program which is COVIDsafe for both School and NA Staff and also students.
NA has made all efforts to interrupt and comply with governing bodies guidelines and have obtained an NSW Government COVID Safe Business certification.
The Nacel Australasia COVID Management Plan has been written with reference to the following: https://www.safeworkaustralia.gov.au/covid-19-information-workplaces
PROTECT YOURSELF FROM THE VIRUS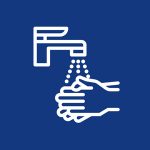 Clean your hands regularly with soap and water, or hand sanitizer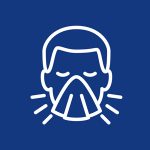 Cover your nose and mouth when you sneeze or cough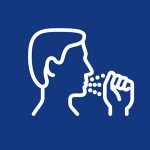 Avoid close contact with anyone with cold or flu like symptoms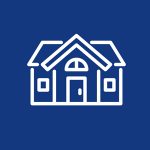 Stay at home if you are unwell
Fever (in excess of 37.4 degrees)
Dry Cough
Tiredness
Sore throat
Headache
Loss of taste or smell
Difficulty breathing
Chest pain or pressure
Nacel Australasia Visitors & Contractors
Only relevant Visitors or Contractors are permitted to visit NA program venue/facility.
Visitors and Contractors are required to complete screening questionnaire and receive a COVIDsafe campus briefing.
Visitor contact details stored securely for future reference.
Visitors and Contractors are required to complete Visitor log.
Visitors and Contractors must sanitise hands prior to entering NA venue/facility.
Visitors and contractors encouraged to arrive outside of peak times.
NA staff are screened prior to each program.
NA staff are encouraged to obtain an influenza vaccine.
NA staff are aware of COVIDsafe procedures.
NA Staff are required to stay home and have a COVID test if showing symptoms.
NA staff are encouraged to download the COVIDsafe app.
NA induction, activity and procedural training includes COVIDsafe cleaning and hygiene guidelines.
NA staff are encouraged consider their travel plans and activities outside of work times.
NA aware of physical distancing requirements (where practical and safe to do so).
Pre-Program Administration
Updated equipment list to include hygiene products.
NA nominate a COVIDsafe Coordinator.
Where there is an overlap, NA staff will ensure no crossover will occur during activities, meals or whilst using ablutions, etc.
Compulsory cleaning will occur of the facilities between different user groups.
Students not to attend the program if feeling unwell.
Ensure students are aware of COVIDsafe protocols.
Constant communication with schools and students leading up to programs to align with any government guidelines.
Utilizing recommended disinfectant, surface sanitizer and detergents for correct application.
Structured cleaning schedule for all areas.
Updated venue/facility washup procedures.
Windows remain open for ventilation when students inside any buildings.
Increased handwashing and sanitizer stations in dining areas.
Regular cleaning and sanitizing of activity equipment.
Increased frequency of cleaning in high traffic areas.
School and NA Staff venue/facility cleaned and end of each day of the program.
Daily deep cleaning of ablutions and high-volume areas alongside additional intermission cleaning.
Supervised hand washing prior to meals and certain activities.
Additional hand washing/ hand sanitising stations outside dining areas and other meal preparation areas.
NA Staff and Students dining tables sufficiently distanced.
Restricted access to dining hall kitchen / food preparation areas.
Removal of communal condiments, water jugs and cutlery from dining tables. Now administered by NA Food Services Staff.
NA Staff/Contractors thoroughly clean hands prior and regularly during meal preparation and service.
Implemented modified washup procedures to include a sanitization procedure.
No buffet style meals to be served at venue/facility.
In-depth cleaning of all surfaces before and after all meals using recommended products.
All NA food services staff completed NSW Government COVIDsafe food handling qualification.
Floor stickers will be used to physically distance whilst queuing for meals.
Maximum occupancy signs displayed for kitchen and dining areas.
Hand sanitiser provided for touch points which cannot be avoided.
Separate meals prepared for NA Staff where possible.
Upon arrival students will have contactless registration via a QR Code; this will be conducted daily and stored securely for NA reference.
If a Student or School Staff presents with Coronavirus symptoms, they will be asked to leave site & seek medical attention. They will not be able to return to the NA venue/facility until an official negative result is provided.
Student COVIDsafe brief outlining roles and responsibilities
NA COVIDsafe Coordinator brief outlining roles and responsibilities.
Hygiene posters and infographic in bathrooms and high-volume areas.
Group Leaders to notify NA COVIDsafe Coordinator of any students or Staff exhibiting symptoms.
Students and NA Staff encouraged to self-administer First Aid for minor injuries.
Student hygiene brief and hand washing demonstration.
Students will have the option to wear a face mask and/or disposable gloves which will be available from NA upon request or students are encouraged to bring their own.
NA Staff and students will be screemed before entering the venue by the NA COVIDsafe Coordinator.
Students will register each day via the NSW Services COVIDSafe QR Code – with daily attendance recorded for reference purposes
Students and School Staff visually screened for COVID-19 symptoms upon arrival.
NA internal transport procedures adjusted to adhere to relevant guidelines.
Students to sanitise hands upon arrival.
Nacel Australasia Response Plan
If a NA Staff Member or Student presents with symptoms the following action is to be taken
Isolate
Prevent the spread. Isolate the person from others and provide a disposable face mask if available. NA COVID Coordinator to designate a specific room depending on patient requirements.
Seek Advice
Call 1300 066 055 and follow advice from public health officials. NA COVID Coordinator will contact parent/ guardian to discuss concerns on patient's health status.
Transport
Liaise with parent/guardian to remove the patient from the NA program facility ASAP. Transport patient to nearest medical facility for testing.
Clean
Clean and disinfect the areas the patient and close contacts have been. Don't use these areas until deep cleaning has been completed. Use correct PPE whilst undertaking cleaning.
Identify and Inform
Consider who the patient has been in close contact with. If instructed by health officials notify these people, they may have been exposed. Follow quarantine requirements if advised by health officials.
Review
Review risk management controls relating to COVID-19 and identify any changes needed. Consult with NA Staff on any issues.
Students to sanitise hands before and after each activity. Students to wash hands with soap when visibly dirty.
Practice physical distancing of 1.5M between NA Staff and students were possible without compromising safety.
Briefings to be conducted outside with good airflow where possible.
NA Group Leader First Aid kits equipped with additional supplies including gloves and masks.
Where possible and practical activity equipment is cleaned and/or disinfected at the end of each session.
NA Staff are encouraged to assist when physical distancing is not possible.
Students and NA Staff encouraged to bring their own sanitiser.
The potential to revise group numbers to maintain physical distancing where possible.
Clinic Name: Manly Histopath Pathology Drive Through and Walk In
Address: 150 Darley Rd, Manly NSW 2095
Phone: No Booking Required
Direction: Please park in the car park spaces next to the entrance to the clinic
Hours: 9:00AM-4:00PM Monday–Friday
Clinic Name: Frenchs Forest MedLab Pathology
Address: 5 Forest Way, Frenchs Forest, NSW 2086
Phone: No Booking Required
Hours: 9:00AM-5:00PM – Monday-Friday &
11:00AM–2:00PM Saturday
Clinic Name: Dee Why Respiratory Clinic
Phone: (02) 8416 5005 (Booking Required)
Address: G/5 Mooramba Road, Dee Why, NSW 2099
Hours: 8:00AM–5:00PM Monday-Sunday
Questionnaire & PDF Download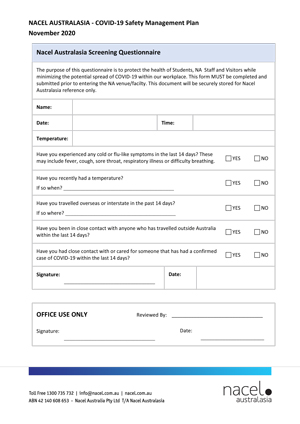 All students and staff will be required to complete a Nacel Australasia Screening Questionnaire.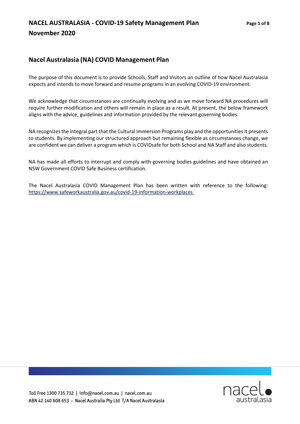 Latest Update: 16 November 2020